From its origin and its nature, they are wild fruits that are collected in forests both in summer and in autumn, and thanks to this they can be used all year round for health benefits.
Its fruits are: currants, blackberries, strawberries, cherries, plums, are some small treasures, which contain a series of vitamins, which make our skin free of radicals and look brighter.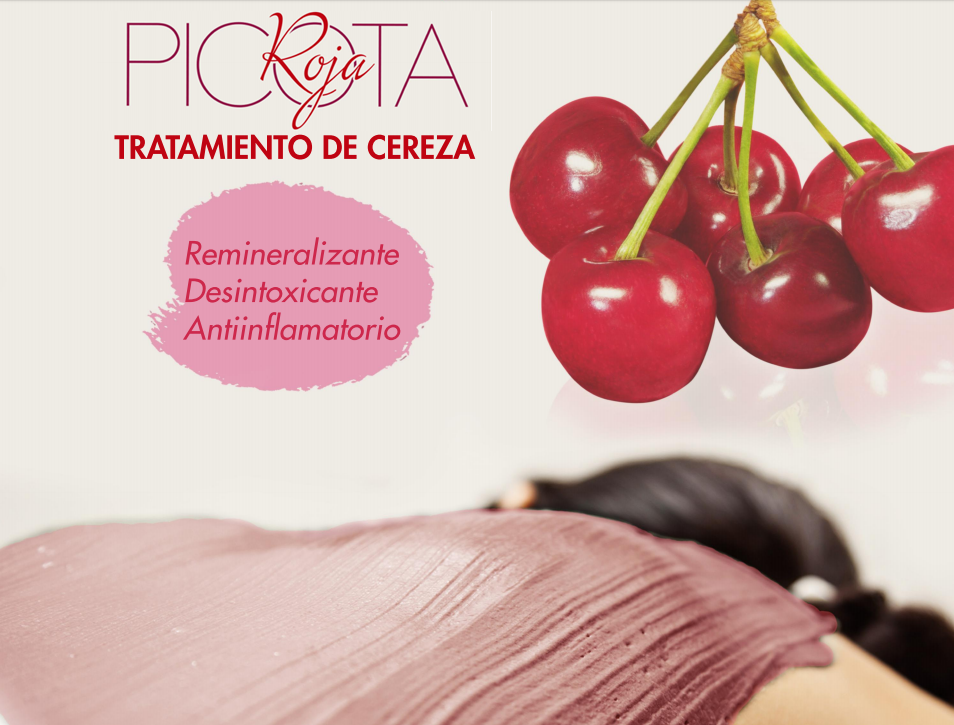 MAIN BENEFITS OF THE RED FRUITS.
Red fruits are rich in antioxidants, remineralizing, detoxifying, anti-inflammatory, not only have an attractive color, smell or taste, but are excellent allies for our health.
Stimulates the oxygenation of the skin, providing vitality and energy, are rich in vitamins E, C, B, K, Betacorotenos, Folates, Potassium and Quercetin, is an enriched enzyme that fights against free radicals protecting damaged cells.
Wild fruits, for their content of vitamins and ellagic acid help restore the necessary levels of minerals.
Thanks to its content in water and potassium, accelerate the levels of toxins, to be expelled by our skin
They help reduce anti-inflammatory processes, thanks to its high content of anthocyanins. This treatment is recommended for people with Arthritis, since it helps to renew their cells, and that they do not have a major degenerative process.
TREATMENT PROCEDURE.
Moisturizing wrap: It contains remineralizing and energetic properties, its action is cleansing and detoxifying, eliminating all the toxins of our body through our skin.
Gel scrub: Thanks to its content of ground walnut peel and seeds of red fruits, they eliminate dead skin cells and roughness of the skin leaving the skin radiant.
Red fruit mud: It consists of repairing all damaged cells, of possible radical effects such as sun exposure, air pollution, etc.
Cherry oil, strawberry: It is an oil especially to finish with a pleasant massage, moisturizing and pampering our skin leaving it soft and bright.

Spa of Zújar, has all the necessary requirements to perform these treatments and get the maximum benefit for your skin, in order to eliminate free radicals and provide vitality, energy and luminosity.
We invite all our clients to enjoy our range of body treatments such as Picota roja, one of the most Antioxidant and Moisturizing treatments, and thus be able to enjoy relaxation and an unforgettable nature to the fullest
Mª Jesús Fernández Martínez.
Auxiliar Balneario de Zújar